Covid19 events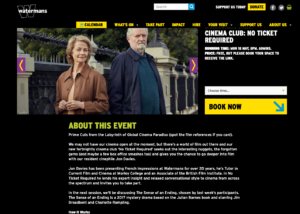 No Ticket Required Cinema Club
Once a fortnight we choose a film to watch at home and then 'meet' via zoom for a shared discussion, and as an introduction I produce a short video to get you thinking.
Here is a link to one of the previous videos. 
If you want to join (it is free by the way) visit the Waterman's website and look for this.
Next film Three Colours Trilogy with a discussion at 8pm on Monday the 28th of September.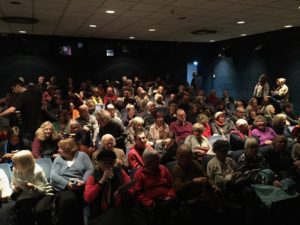 Where is Watermans?  Click Here
Saturday French Impressions with feature screening. 1pm for talk, 2.30 for feature followed by Q and A. Finish by 5.
(Sample notes here: Téchiné  or The Illusionist)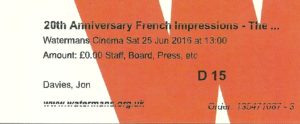 2020-21 Dates
VIRUS STOPPED PLAY – SORRY but hope to be back in January 2021
The Cinema Museum – French Sundaes
2021 Dates!
          One week the class watch on line or visit a film  and the next week discuss it.
          A chance to learn more about current trends and become your own critic!
"This class took me to films, play and even places I would never have been to by myself – really exciting.'
         Held at Morley College itself. Book now for January 2018 places limited.

and…
A brief history of Modern French Cinema in 11 classes 1959-2017

(Watch this space – Covid…)



      Classes held at the Cinema Museum (see above)                                                   
    Summer term 2019  Tuesday evenings 7.00 to 9.00
I am very pleased that we will have a chance to look at the history of Modern French Cinema.
Booking  here   Again at the lovely Cinema Museum in Kennington.


"I thought the time line approach and the balance of clips to information was nicely realised.  Plus great infectious enthusiasm from your good self.  Keeping the energy up so important in a group and you got it just right."
Other courses, KS3, A level, Film Societies etc. by arrangement.